MIDI Dongle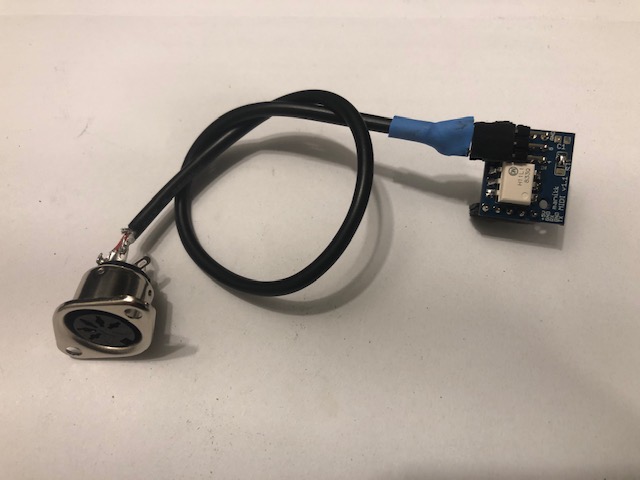 This is a very small MIDI interface that can be used as an add-on for some of the manikk modules, for example the ADSR. It is only 20x18mm.
Read the documentation for each module to see if that module has support for this MIDI dongle before you order it.
The dongle can also be ordered as a DIY kit, and can be used for other things than as an add-on for manikk modules.
The MIDI dongle is designed mainly as a MIDI add-on for some manikk modules.
Only one MIDI cable is included in the package for both the pre-built and the kit-versions. See the connector list on the MIDI-page, if you want to change the connector type or buy more connectors.
There are also thru-pins on the dongle that you can connect directly to the RX-pins of 3 other manikk modules. This means that four modules can share one MIDI dongle. You connect to the others with female-female dupont cables (not included).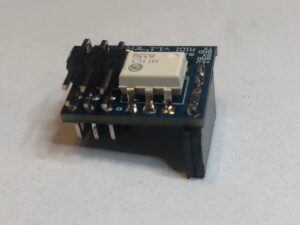 Here you can see the MIDI dongle attached to a manikk ADSR module (not included):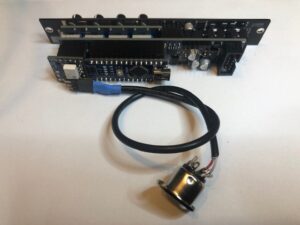 Pre-built package contents
MIDI dongle (complete)
1 MIDI in cable (3 position female header to 5 pol female chassis DIN)
Price
390 SEK
Technical specifications
Dimensions
Width:&nbsp0&nbspHP
Depth:&nbsp16&nbspmm
Current consumption
+5V:&nbsp2mA
Additional files, images and videos