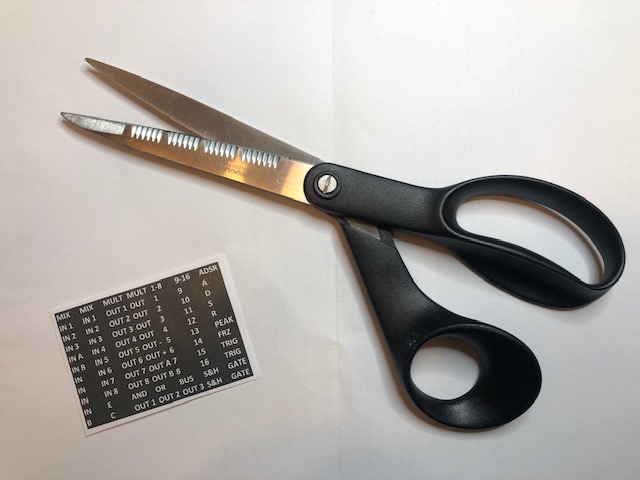 The Otto module already have the numbers 1 to 8 printed on the front panel for the 8 jacks.
Sometimes this works well, but sometimes you may want to add some texts to the front panel that clarifies the jack functions.
The Otto and the kits comes with some stickers.
You can use a pair of scissors to cut and then paste these text stickers on the front panel.
You can also cut white lines from stickers, to create white lines of your liking.
If you have a laser printer or paint-jet printer and some sticker paper, you can also design and print your own front panel designs.