ADSR Expander

The ADSR Expander expands the functionality of the manikk ADSR module.
It has 8 digital output jacks that gives the following extra outputs to the ADSR module:
Jack 1 – High when in Attack state
Jack 2 – High when in Decay state
Jack 3 – High when in Sustain state
Jack 4 – High when in Release state
Jack 5 – High when Modulation input peaks
Jack 6 – High when in Freeze mode
Jack 7 – High when in Idle state
Jack 8 – High when an envelope is ongoing
The ADSR module has only support for one expander.
See here how to connect the expander to the ADSR module.
The manual below is the same as for the Digital8 Expander. The only difference between these two modules is the text on the front panel. No stickers are included because it has a dedicated front panel for its purpose.
See also the FAQ for more tips and tricks.
Package Contents
1 Module (with dedicated frontpanel for expanding the manikk ADSR module)
5 Dupont cables
2 Screws
Price
790 SEK
Technical specifications
Dimensions
Width:&nbsp2&nbspHP
Depth:&nbsp21&nbspmm
Current consumption
+5V:&nbsp2 mA (taken from the master module)
Additional files, images and videos

Left view

Right view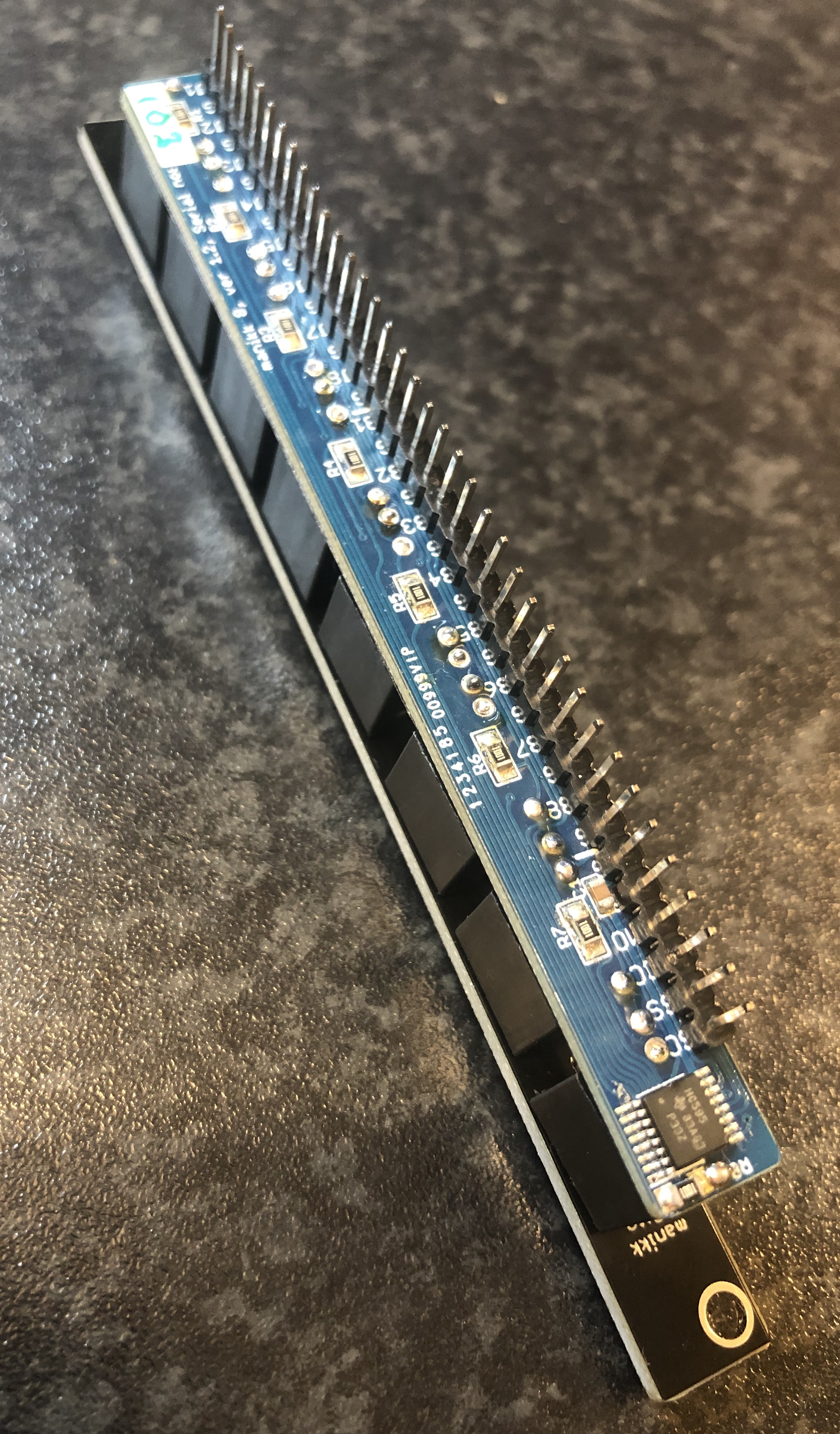 Back view