Analog8
Product status:&nbspActive

This module is a kind of expander or break out board for other modules.
If you have modules with outputs on the backside via pinstrips, then this module may help you with getting those signals buffered and bringing them to jacks on the front.
Features:
8 signal input pins on the backside.
8 buffered output jacks on the front.
The connections on the back (including GND pins) can be made with female-to-female dupont cables (not included).
The eight outputs have a protecting 1k resistor before the jack.
The upper and bigger pinstrip with 2×8 pins is the 8 inputs and their GND-pins.
The lower and smaller pinstrip with 2×5 pins is the power connector.
Make sure to get the orientation correct for the power connector.
The -12V side of the cable is usually marked with a red stripe, and the text "-12V red stripe" is printed on the PCB for guidance.
See also the FAQ for more tricks and hacks for this module.
Package Contents
1 Module
2 Screws
1 Power cable
Plastic zip bag
Price
890 SEK
Technical specifications
Dimensions
Width:&nbsp2&nbspHP
Depth:&nbsp38&nbspmm
Current consumption
+12V:&nbsp14mA
-12V:&nbsp14mA
Additional files, images and videos

Left view

Right view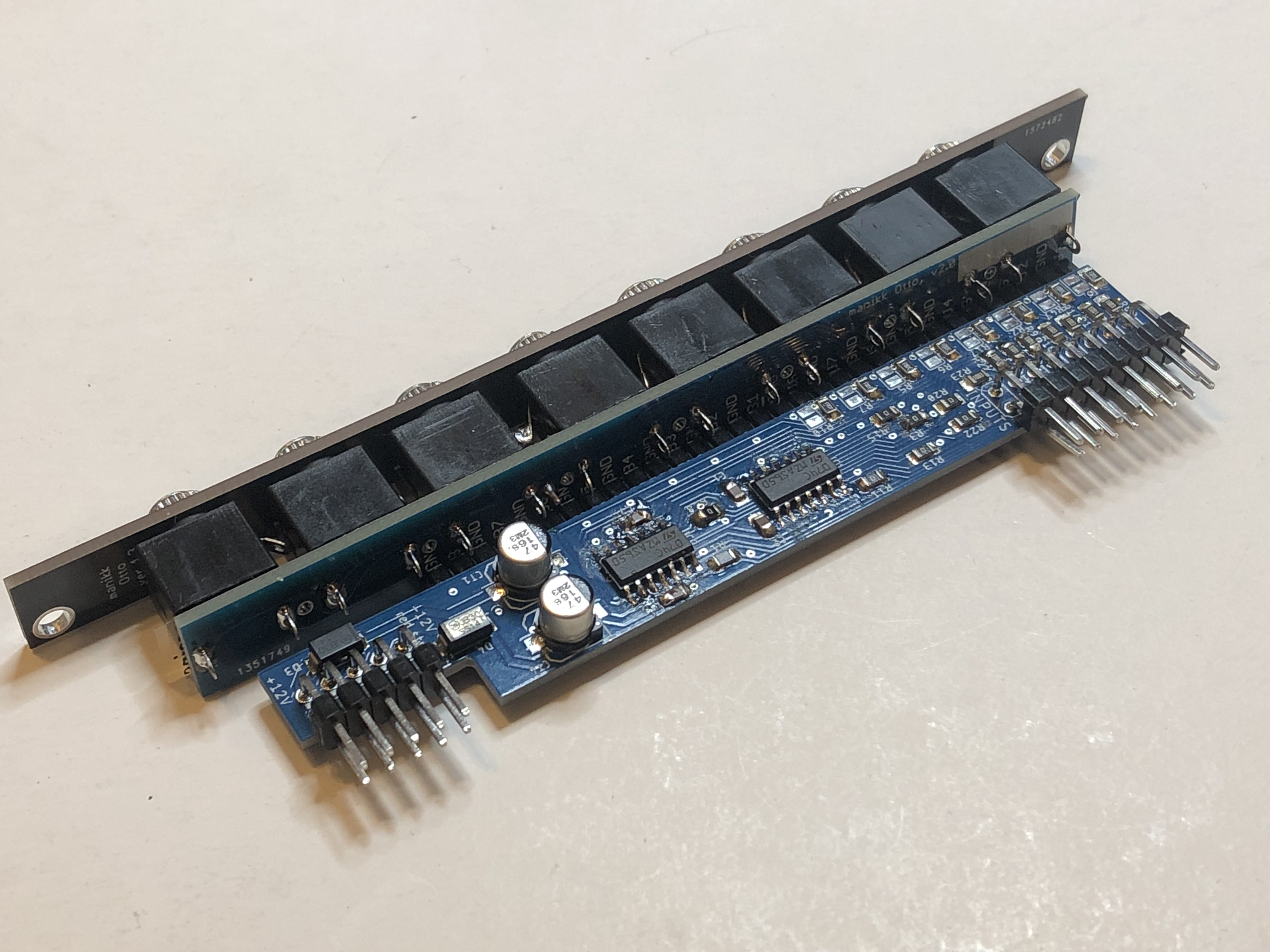 Back view