Compact Power Distribution Board – DIY
Product status:&nbspActive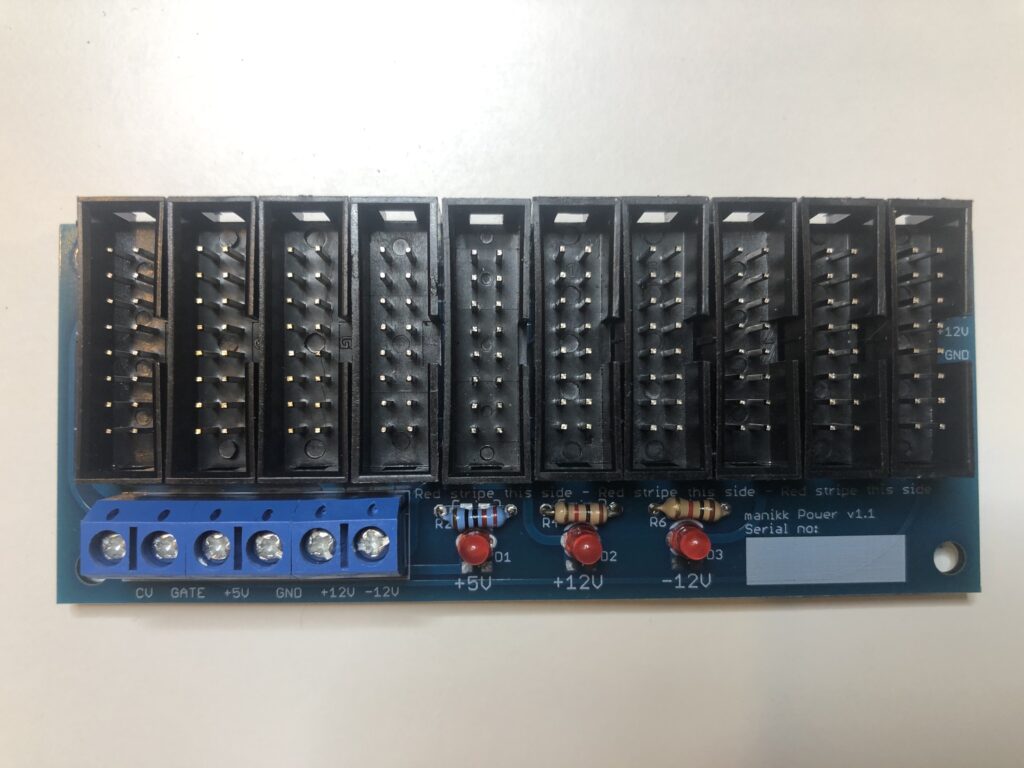 This is a power distribution board that is delivered as a do it yourself kit.
Simple to build with only a few components.
Very compact, only 4,1 x 10cm
Features
Terminal screw block for connecting -12V, +12V, GND, +5V, Gate and Pitch-CV
Indicator LEDs for -12V, +12V and +5V
10 IDC Power connectors
Power it either by the terminal block, or by one of the IDC power connectors.
KIT Parts
1 blue PCB
10 IDC connectors
6 pole terminal block
3 LEDs
1 resistor 220 ohm
2 resistor 1k
Plastic zip bag
Price
390 SEK
Technical specifications
Dimensions
Width:&nbsp0&nbspHP
Depth:&nbsp0&nbspmm
Current consumption
Additional files, images and videos
Compact Power Distribution Board – DIY - User manual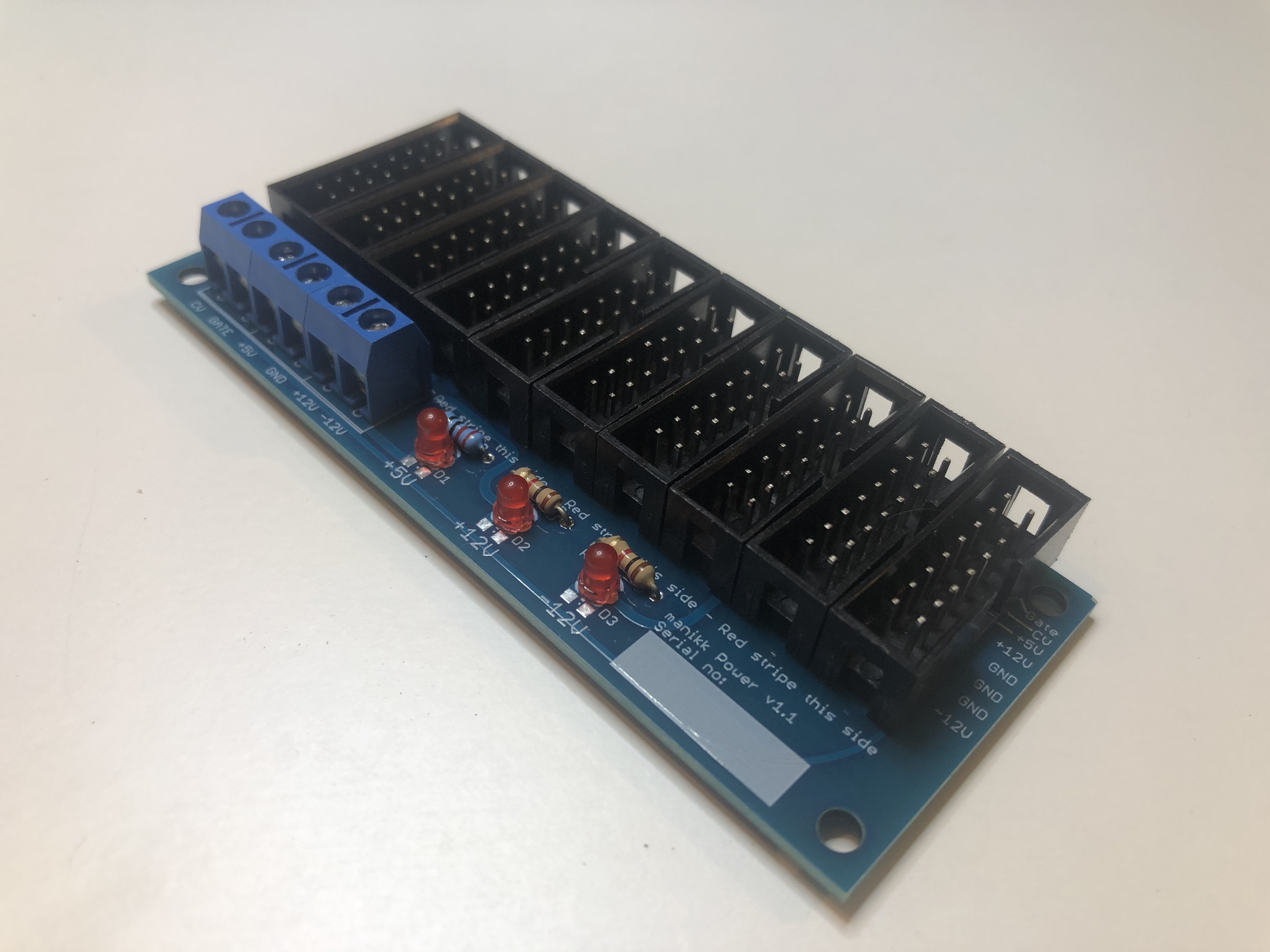 Left view