MASH White Prototype
Product status:&nbspOutlet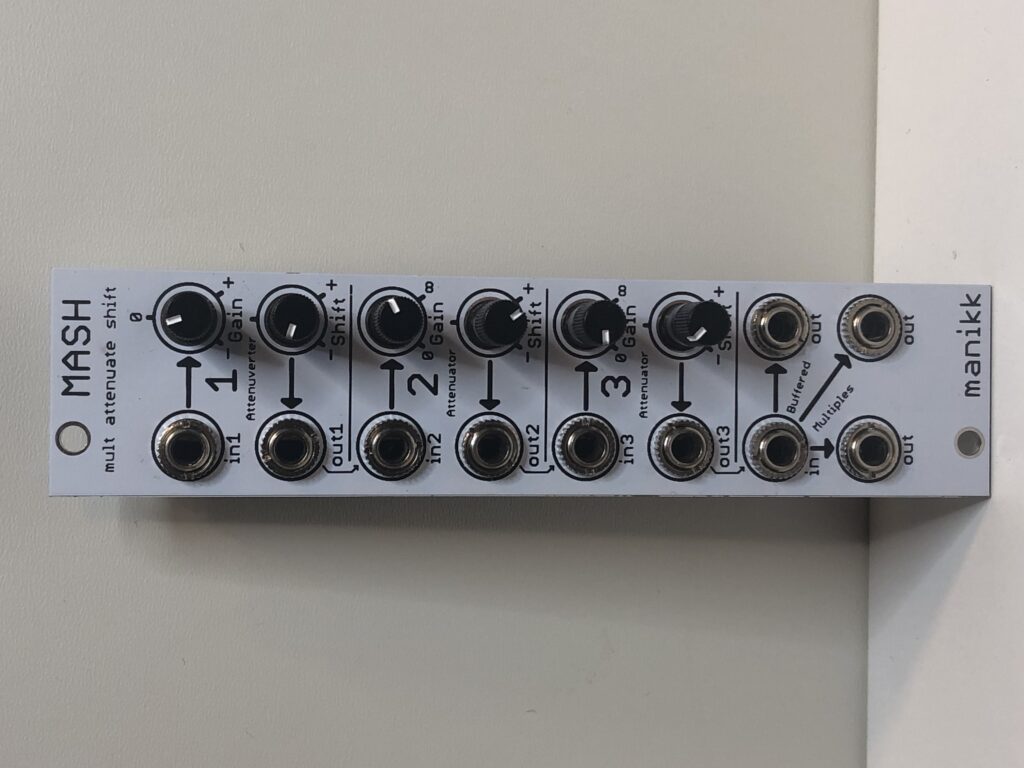 This is an earlier version of the MASH, with white front panel.
Link to the latest version of the MASH
Differences compared to the latest version:
White front
The components are on the backside (facing backwards)
No resistors on the buffered multiple outputs
LOWER PRICE
The MASH are based on the TL074 Opamp that already have short circuit protection built in.
The missing output resistors are therefore not critical, but you should not connect these outputs to other outputs.
Package contents
Module
2 screws
1 Eurorack power cable
Cardboard box
Price
490 SEK
Technical specifications
Dimensions
Width:&nbsp6&nbspHP
Depth:&nbsp21&nbspmm
Current consumption
+12V:&nbsp28,7 mA
-12V:&nbsp28,7 mA
Additional files, images and videos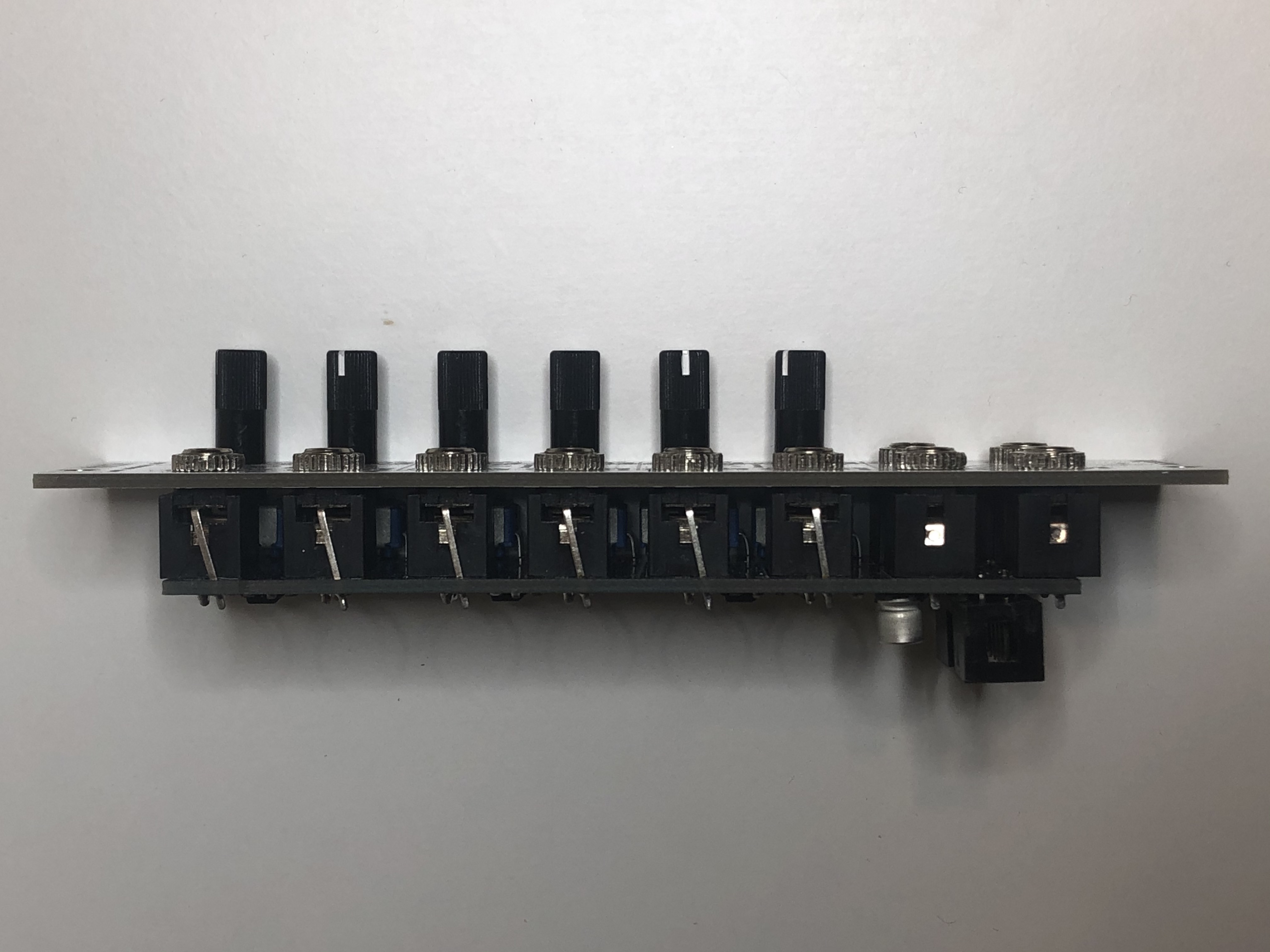 Left view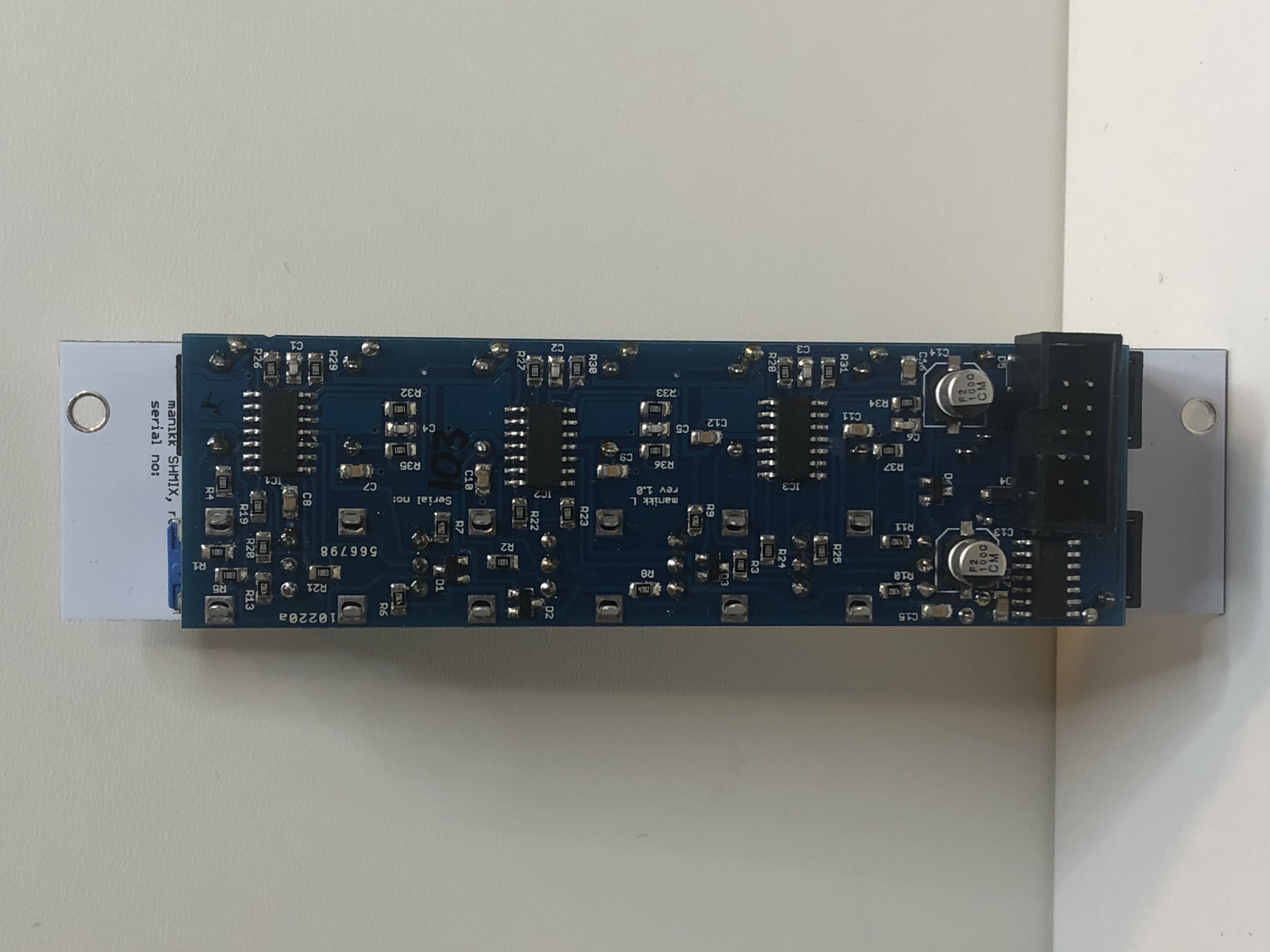 Back view