MIDI THRU Prototype
Product status:&nbspRetired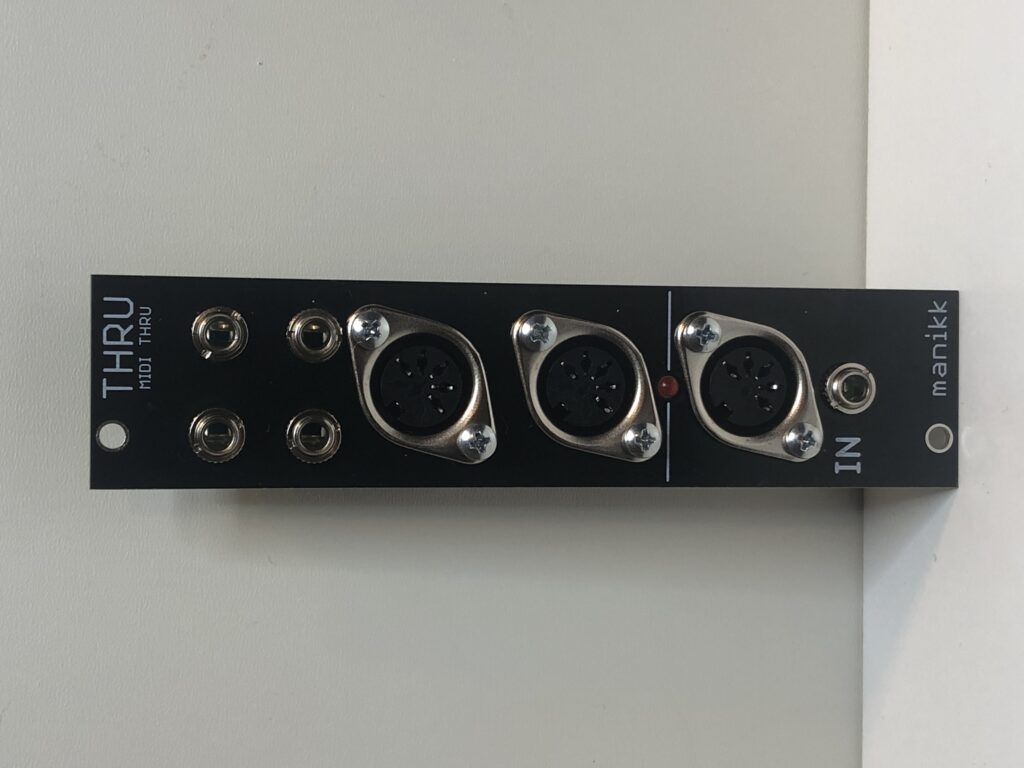 This is a MIDI THRU module with the following features:
1 MIDI Input (DIN and TRS in parallell, use ONLY ONE at the same time
2 MIDI DIN Thru outputs
4 MIDI TRS Thru jack outputs
5 Buffered MIDI serial thru outputs on the backside. TTL level. Not MIDI.
The TRS jacks are preconfigured for MIDI TRS Type A, but can be changed to Type B by cutting a wire and soldering
LED indicator for incoming MIDI activity
Package contents
Module
2 screws
1 Eurorack power cable
Cardboard box
The 5 buffered TTL-level pins on the backside can be used to feed the serial MIDI signal to devices that has a direct RX input.
manikk Outbreak and manikk ADSR have direct RX-inputs.
You can also feed an arduino UART RX-input with these pins, to get an opto-coupled MIDI in to your arduino project.
Price
490 SEK
Technical specifications
Dimensions
Width:&nbsp6&nbspHP
Depth:&nbsp21&nbspmm
Current consumption
Additional files, images and videos
MIDI THRU Prototype - User manual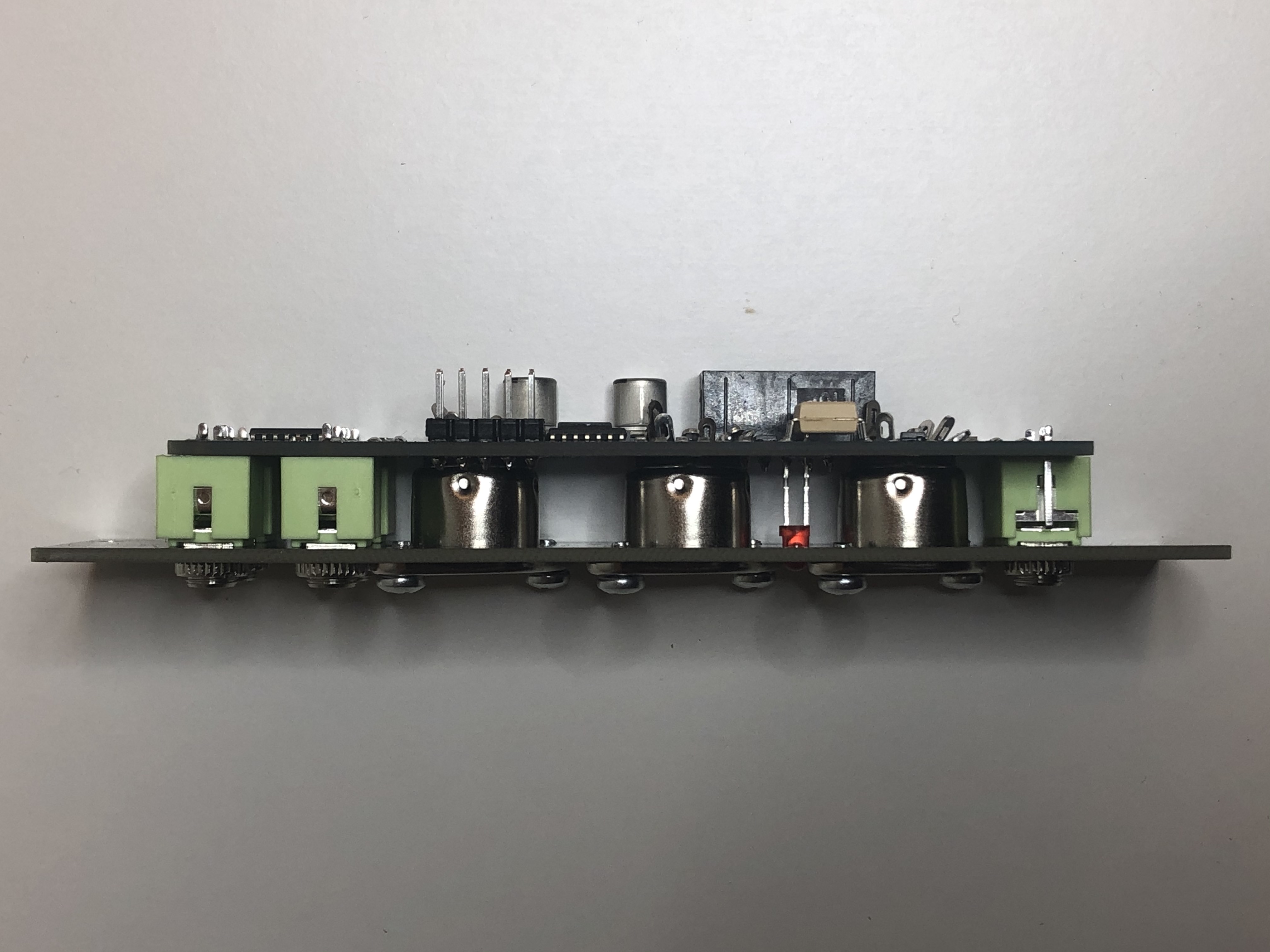 Right view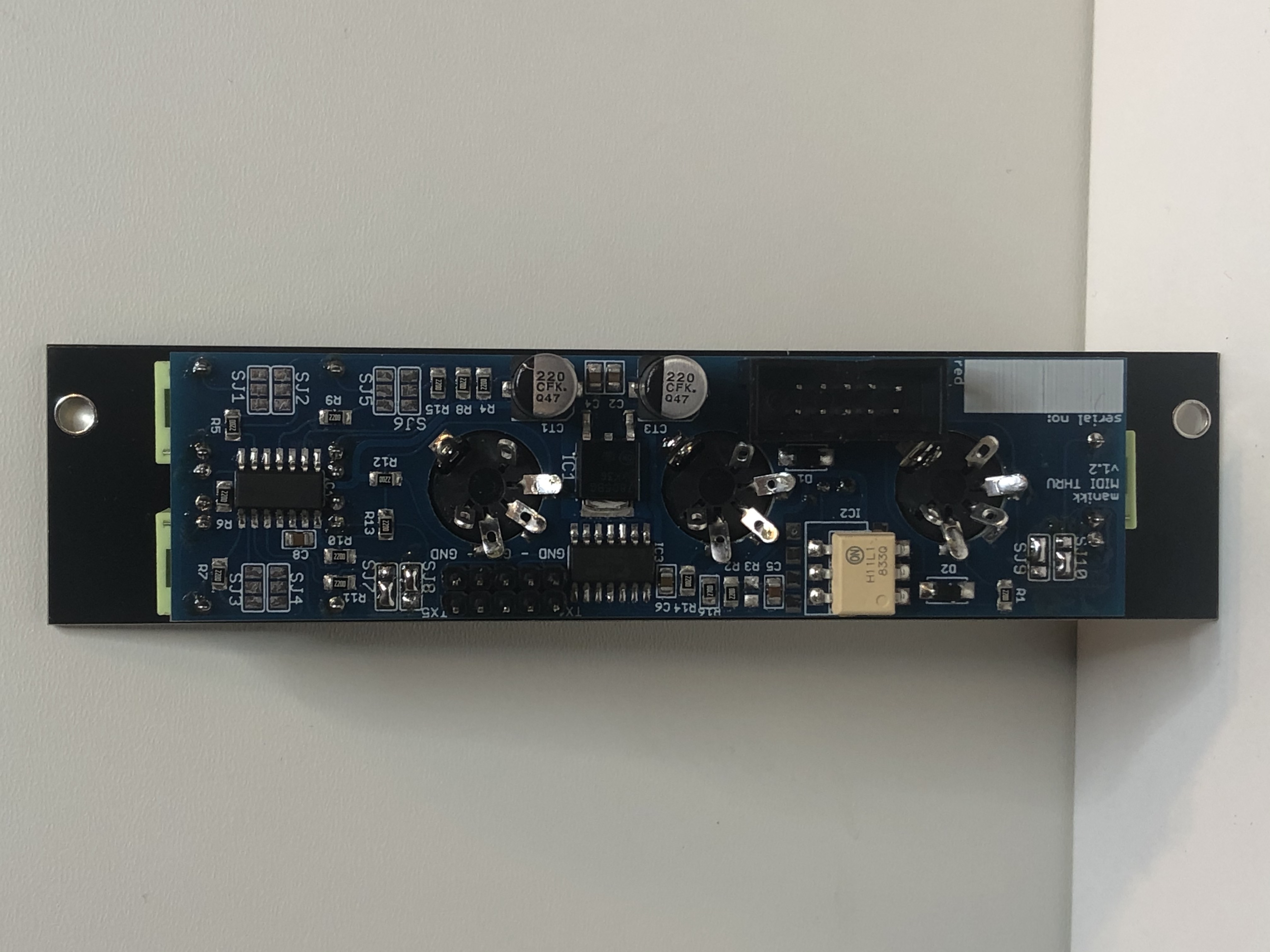 Back view