Prebuilt – DIY Kits – Outlet – VCV Rack – Retired
Here you will find our software modules for the VCV Rack software.
Dual 3 Channel Mixer

Price: Free USD
Dual 3 channel DC-mixer. The upper mixer output is normalized to the lower mixer input 1.
---
Dual Active Multiple 1 to 3

Price: Free USD
Dual buffered multiples with 1 input and 3 outputs each. The upper normalized to the lower.
---
MASH

Price: Free USD
Utility module with 1 attenuverter, 2 attenuators and a 1 to 3 buffered multiple.
---
Outbreak Link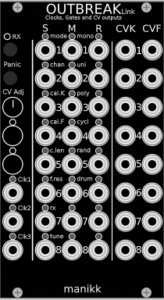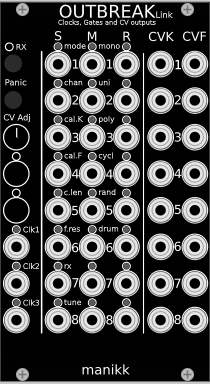 Price: Free USD
Link to Hardware Outbreak from VCV Rack
---
SHMIX


Price: Free USD
6 channel mixer with level shift
---